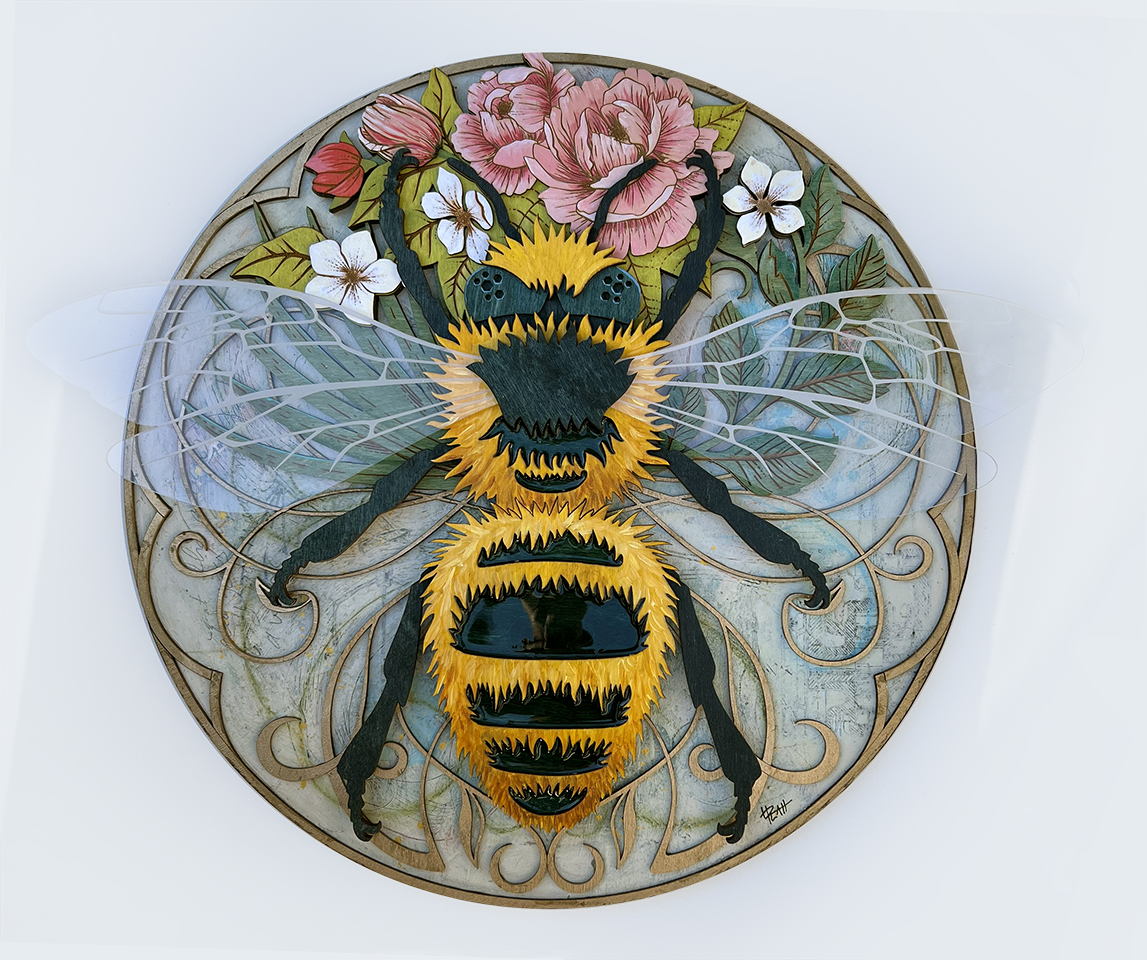 The Importance of Beeing - 20inch
20in x 20in
lasercut birch panel, acrylic paint and mixed media
.
Enquire at info@helenplatt.ca
facebook @helen.platt.studio
instagram @helen.platt.art
This series has been on my mind for several years. Inspired by my garden full of gentle honeybees from local hives. Price does not include tax or shipping.