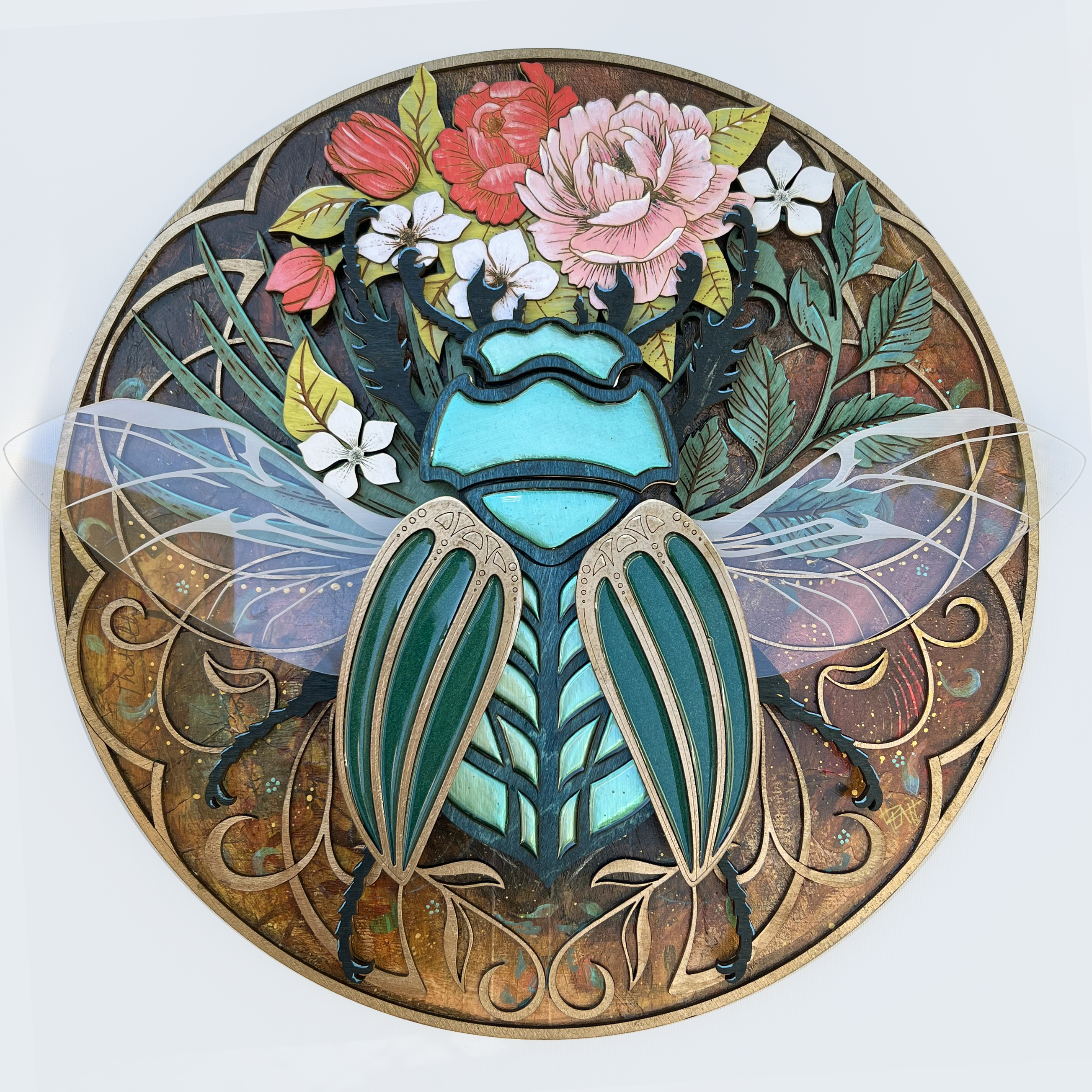 Some Have all the Luck - 16inch
SOLD OUT - available for commission in 12 in. or 16 in.
lasercut birch panel, acrylic paint and mixed media
.
Enquire at info@helenplatt.ca
facebook @helen.platt.studio
instagram @helen.platt.art
Did you know that stag beetles are considered lucky? Price does not include tax or shipping.